Sa, 01.04.2023
23-06 Uhr
Party

Party: WobWob! presents: Oakin + Duabano.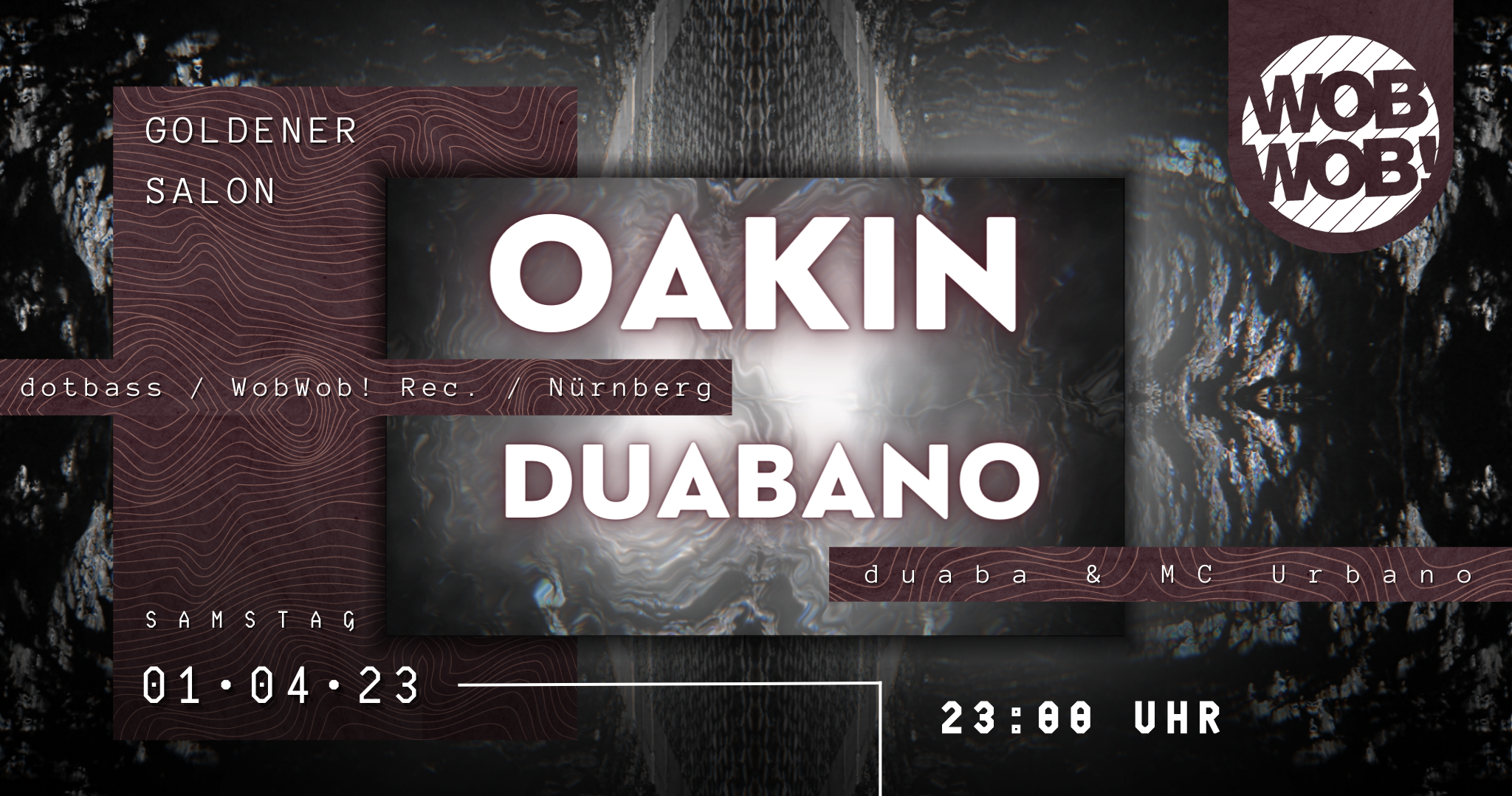 WobWob! Presents: Oakin + Duabano.
Oakin aus Nürnberg, Duabano = Duaba + Urbano


Diesmal mit Oakin aus Nürnberg, der dort mit der dotbassn Crew Events auf die Beine stellt und auch das letzte TiefFrequenzFestival organisiert hat. Auch wenn er eher für seine großartigen DJ-Sets (u.a. auf der Fusion) bekannt ist produziert er fleißig Tracks und wir durften einen davon auf unserem Label releasen! (WOB004)

Außerdem haben wir an dem Abend noch ein Duo am Start, das ein ganz spezielles Set für euch spielen wird. Duabano ist die Killer-Kombi aus Duaba + MC Urbano die zusammen ein Feuerwerk an Beats und Lyrics präsentieren!

Artwork by Kami @kami.graphie

Mit dabei ist natürlich der gesamte WobMob: Doc Bader + DJ Deneh + The Next + Der Vinylizer + Phokus + Urbano.

Support Your Local Bass!

Weitere Infos unter

www.wobwob.net
Fr, 28.04.2023
ab 20 Uhr
Party

Party: Urban String @ Resonanzraum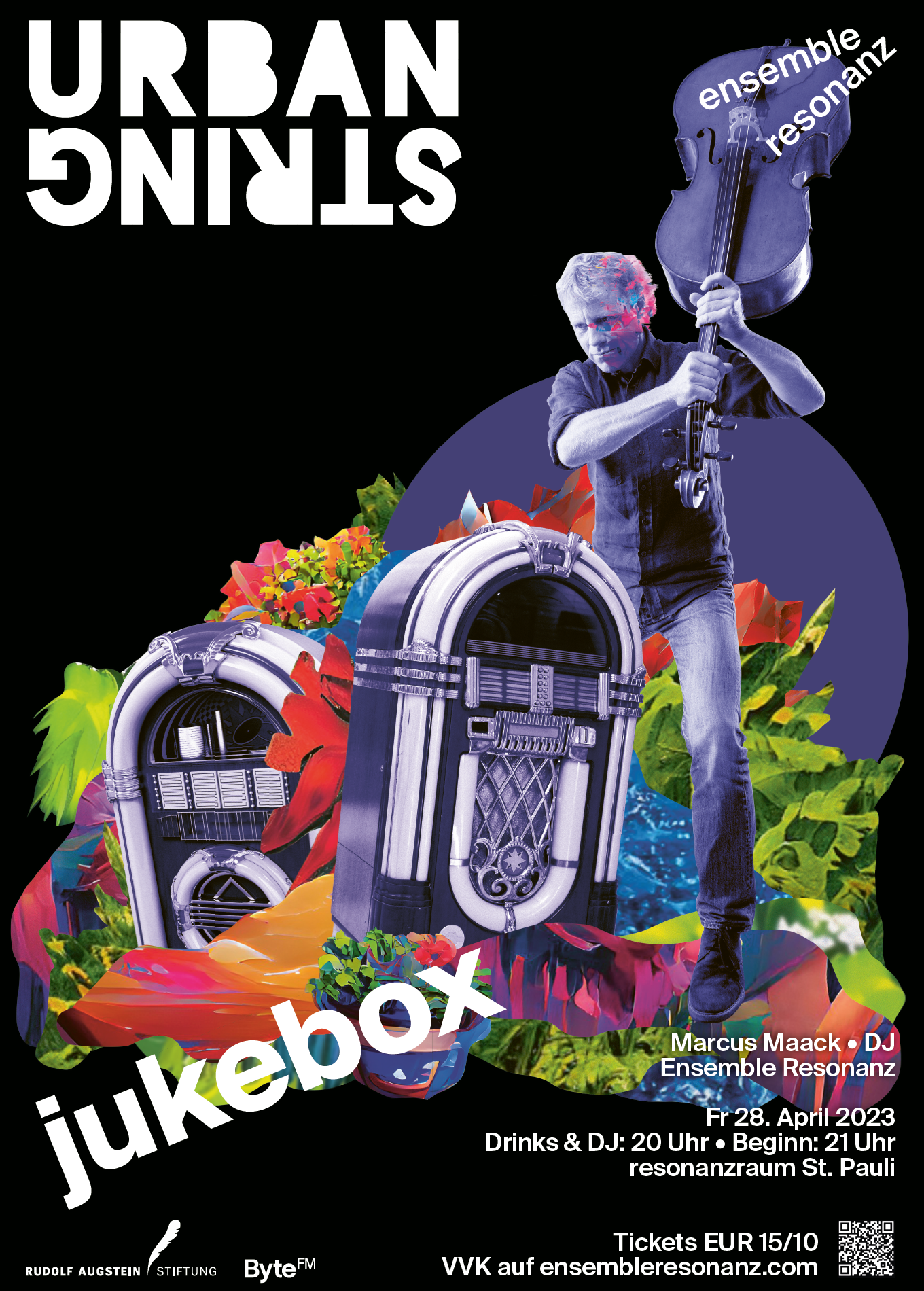 Urban String »Jukebox«
mit dem Ensemble Resonanz.
Münzeinwurf für die One More Time-Jukebox: Unser Musikautomat spielt einen Abend lang eure favorite und unsere hidden Tracks, die Crème de la Crème aller Greatest Hits, das ultimative Best-of instrumentaler Höhenflüge, das Who is Who unserer Lieblingsgäste – die fantastische Wahrscheinlichkeit des klangvollen Unerwartbaren. Welcome to the show mit Talkmaster Justin Caulley!